Roswell GA Bed Bug Treatment
Due to their small size, bed bugs can easily conceal themselves in tight, unassuming places, and go undiscovered for an extended period of time. Homeowners usually figure out they have an infestation right when it's too late.
Don't take your chances! Talk to a bed bug exterminator in Roswell, Georgia.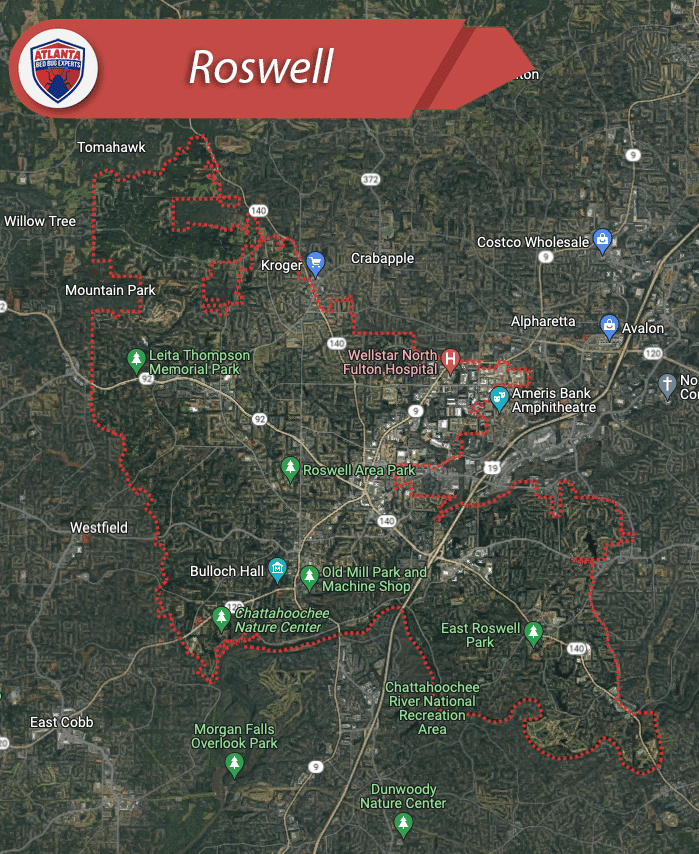 We Get Rid Of Bed Bugs For You
Trusted Bed Bug Exterminators in Roswell, Georgia
Let the professionals do the hard work!
We offer effective and affordable Heat and Chemical Treatments to the residential and commercial communities of Rosswell, Georgia.
What You Should Do When Bed Bugs Are In Your Home
As soon as you find bed bugs in your home, it's best to act swiftly – you do not want these little critters to get the chance to escape or worse, hide from plain sight never to be seen again until the problem becomes huge.
Keep Them From Spreading
Seal small hiding areas with caulk to seal cracks and crevices.
Remove infested items and seal them in a plastic bag and treat them.
For mattresses and furniture, purchase protective covers that will seal and trap the bed bugs inside to die.
Once you've covered your furniture and sealed the infested items, run a vacuum all throughout your home making sure to get into those hard-to-reach areas.
Prepare for Treatment
Depending on the kind of treatment that you prefer, preparations need to be made.
Heat Treatment. Due to the high temperatures, flammable items like guns should be taken out of the property. 
Chemical Treatment. Dogs or any house pets should be taken away from the premises.